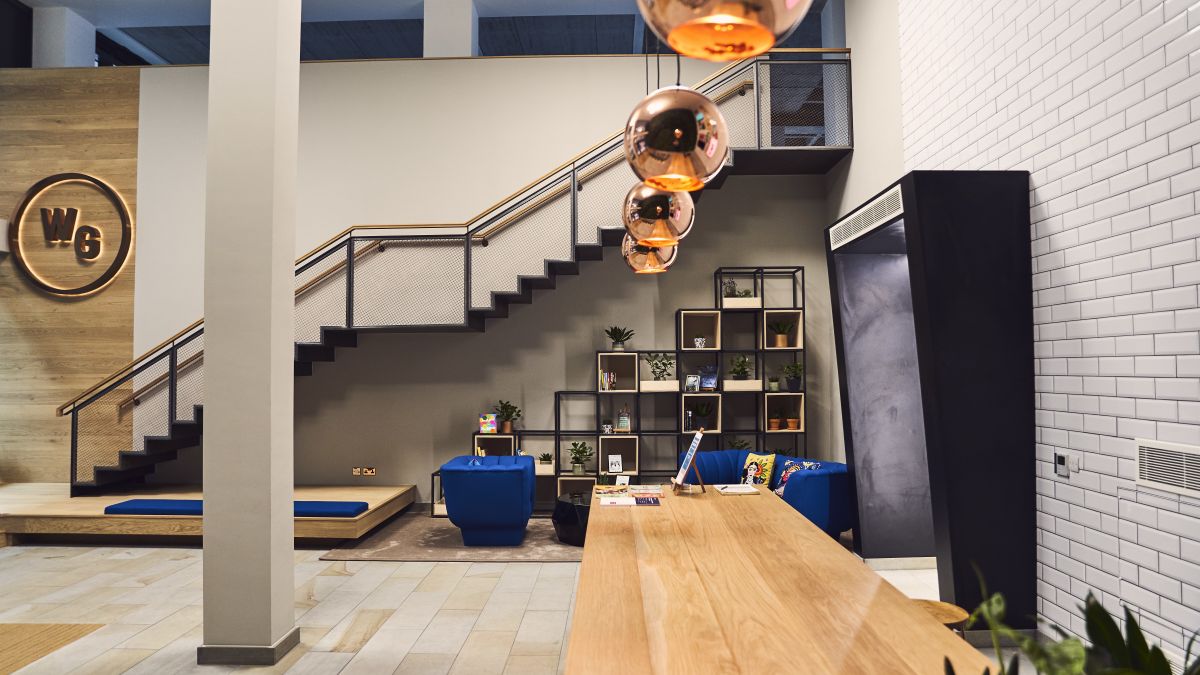 We are delighted to announce that Windmill Green has taken home the Innovation Award at this year's British Council for Offices (BCO) Awards 2020. We've been named as the most innovative new office building in all of the northwest of the country, an area from Manchester to Birmingham, Leeds and Liverpool, beating out stiff competition.
Praised by judges for our comprehensive retrofit and refurbishment, our development has created a sustainable landmark for Manchester and is a beacon for innovation in a city known for its creativity and originality.
Windmill Green's blend of environmental sustainability and social purpose, elevated by a sensitive architectural approach, made the building stand out to the judges, who branded the building as "the city's greenest new office".
There is no single "silver bullet" in our design, but rather our developer, FORE Partnership, believes in deeply integrating improvements across every aspect of the building to generate change. From materials, to water, to energy, this has led to the building being awarded BREEAM Outstanding status, the first multi-let office in Manchester to reach this level of environmental sustainability.
Among the innovations we've adopted, Windmill Green has some of the most innovative solar PV panels ever used in the UK – the energy generated is being used to power every bit of lighting throughout our seven-storey building.
Alongside this, we've incorporated highly efficient glass and low wattage LED lighting, as well as ultra-modern water saving measures, and the ability to monitor energy consumption via more than 100 sensors that feed back data to tenants in real time.
And not forgetting about the power of nature, we've created the city's largest living wall in our reception area – made up of thousands of individual plants –and have fitted an apiary on our 7th floor terrace area to give our city's bee population a place to work and thrive independently.
Moving outside our four walls, in an effort to promote health and wellbeing across Manchester, we've set up unique partnerships with Swifty Scooters and Brompton Bicycles, steering people away from carbon-heavy transport options in favour of environmentally friendly and healthier alternatives.
This last 12 months have been significant for Windmill Green, following high calibre award wins and accolades. We're humbled by the acknowledgements of our building and the teams behind its successes. Here's what we've been recognised for:
RICS Social Impact Award winner
RIBA MacEwen Social Impact Award shortlist
Inspired Spaces North shortlist
Greater Manchester Chamber of Commerce's Property & Construction Awards runner up
Property Week Wellbeing Award shortlist
We're hugely grateful to BCO for this accolade, and for their recognition of the work that FORE and our wider team have put into creating the city's greenest new office. On to the National Awards later this year!
About BCO
Established in 1990, the BCO is Britain's leading forum for the discussion and debate of issues affecting the office sector.
Its members are all organisations involved in creating, acquiring or occupying office space, whether architects, lawyers, surveyors, financial institutions or public agencies. The BCO works to advance the collective understanding of its members, enabling them to work together to create more effective office space.